WHY CHOOSE ON-DEMAND TRAINING?
On-Demand training can provides the direction, accountability and convenience that many people are missing when trying to stay on top of their fitness goals and your life as a whole.
While personal training is a great option for those who may need that one-on-one guidance - it's not always a viable or long lasting option as it can be costly and difficult to fit into an already busy schedule... On-Demand training can be an option for people the who want the "personal" part with having a program created and tailored to your strengths and weaknesses while allowing you the freedom to workout on your own schedule!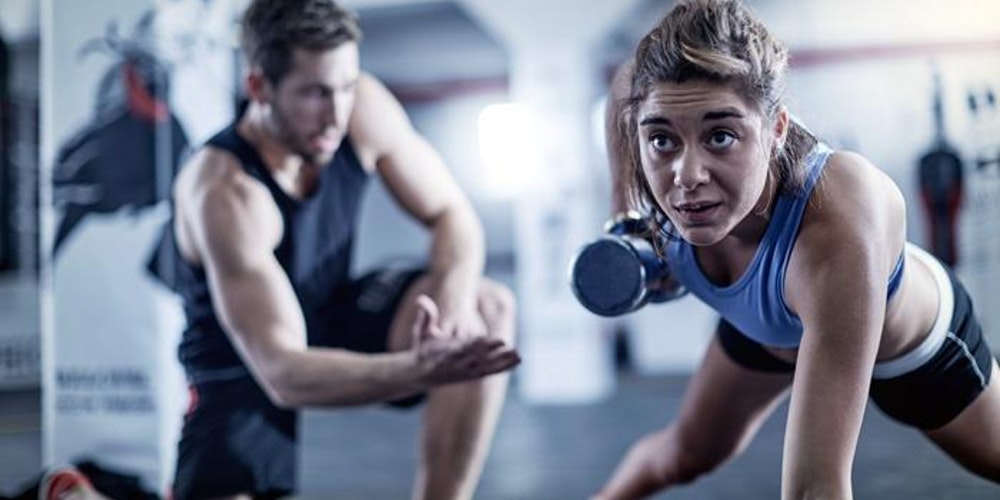 HOW DO I GET STARTED?
Step 1: Your journey begins with a consultation with a trainer to talk about your goals and what your looking for from this process... We will learn more about you that allows us to game plan and find our starting point.
Step 2: After the consultation, we will then have a 45 min initial assessment... this is a mini-workout where we will put your through a series of movements to see your strengths, weaknesses and imbalances.
Step 3: After the initial assessment, we will setup and go thru The Club Health and Fitness App - this will be your central hub for workouts, demo videos, tracking your progess and receiving messages from your trainer... it is extremely user friendly!
SPECIFIC TRAINING AREAS INCLUDE
  Weight Loss
   Endurance/Aerobic Training
    Sport-Specfic Training
    CrossFit Training
ARE YOU INTERESTED?
WE HAVE 2 OFFERS TO CHOOSE FROM:
---
- OFFER 1 -
ON-DEMAND TRAINING:
Pre-set Programs @ $50 per month (no commitment)
                     (beginner - intermediate - advanced levels)
At-home and At-gym Options
Access to 2 programs at a time (can change programs at any time)
At-home and At-gym OptionsFreedom to do workouts ON YOUR OWN TIME!
Unlimited Gym Support
- OFFER 2 -
REMOTE COACHING:
3 Workouts per week @ $100/month (3 months minimum)
                    (price will increase for 4 or more workouts a week)
Individualized program created by trainer based on strengths/weaknesses and overall goals.
Monthly check-in with trainer
Unlimited Gym Support
Need more information?
Fill out form below.